Accura Weldrods Kovai Pvt Ltd is an ISO 9001:2015 and 14001:2015 certified company, situated at the heart of Coimbatore city, a well-known industrial hub in south India. Accura Weldrods Kovai Pvt Ltd is a Professional manufacturer, supplier and exporters of a wide range of Industrial standard Welding Electrodes and Cutting Electrodes for various applications in industries like fabrication, shipbuilding, construction, civil engineering, machinery and automobile manufacture.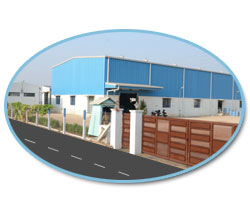 At our well-equipped Modern and Environment Friendly plant we manufacture SUNBOND S, SUNBOND SS, and Cast Iron welding electrodes. With more than a decade of industry experience, Accura Weldrods Kovai Pvt Ltd has become one among the five leading manufacturers and largest supplier of welding electrodes in south India.
Our mainstream product, SunBond is one of the well-established and fastest moving products in industry sector. read more...