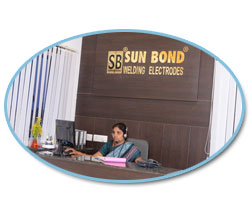 Accura Weldrods Kovai Pvt Ltd is an ISO 9001:2015 and 14001:2015 certified company situated at the heart of Coimbatore city, a well-known industrial hub in south India. Accura Weldrods Kovai Pvt Ltd is a Professional manufacturer, supplier and exports of a wide range of Industrial standard Welding Electrodes and Cutting Electrodes for various applications in industries like fabrication, shipbuilding, construction, civil engineering, machinery and automobile manufacture. At our well-equipped Modern and Environment friendly plant, we manufacture SUNBOND S, SUNBOND SS, 7018, and Cast Iron welding electrodes. With more than a decade of industrial experience, Accura Weldrods Kovai Pvt Ltd has become one among the five leading manufacturers and largest supplier of welding electrodes in south India.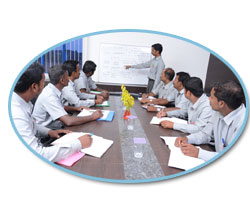 Accura Weldrods Kovai Pvt Ltd is led by a strong team of leading industry professionals with vast experience and in-depth knowledge in their fields which is headed by Mr V. Nanthagopal B.E. Founder and Managing Director, is an engineer who wanted to establish himself in the welding industry, started Accura Weldrods in the year 2000. His prime focus is on Customer satisfaction, High Quality Service with Professionalism, Building long lasting relationship with trust and Continuous learning process. He has vast experience in problem solving and also actively participates in charitable events.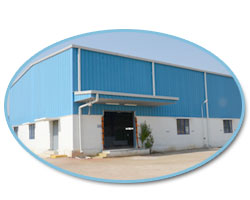 Our mainstream product, SunBond is one of the well-established and fastest moving products in industry sector. We ensure customer satisfaction through timely delivery, competitive rates, continual improvements and dedicated customer service. Our manufacturing plant also houses a state of the art R&D department to take care of the product development and innovation processes. With the help of our R&D, we also develop and manufacture unique welding electrodes for specific purpose as required by our Client. Our manufacturing plant is equipped with quality and testing machines like Universal Testing Machine, Charpy & Izod impact tester and Rockwell hardness tester which cater the need for the testing of both finished products and the products in development.
Our Vision
By Continuous improvement, take the company to the best International Standards and make it a reputed business institution thus serving the community at large in the chosen areas of the business.
Our Mission
Conduct business with at most honesty and integrity
Supply welding electrodes matching the customer requirements
Development of our work force and their families, our company and our country
Earn a reasonable return of the company and its stake holders
Quality Policy
Our efforts are directed towards,
Developing and manufacturing standard and customized quality products at competitive pricing and prompt deliveries by improving productivity, adopting latest technologies in manufacturing and infusing quality consciousness at all ranks.
Work on customer delight by periodically meeting and agree on improvement action plans. Attend customer complaint with speed, courtesy and competence.
Total customer satisfaction is our ultimate goal, it's achieved through a Continual Improvement of Quality Management Systems.
Quality Certificates